The content is accurate at the time of publication and is subject to change.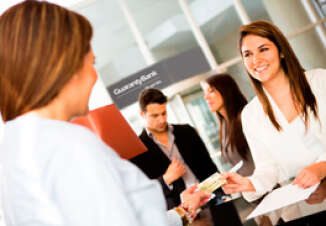 Guaranty Bank is teaming up with First BankCard to roll out a new consumer series of Visa and American Express credit cards offering up to 1.5% back in rewards and cashback. The payment suite will include four credit cards, offering varied rewards and perks designed to meet the changing and diverse needs of their customers.
The new offerings include:
• Platinum Edition Visa Card
• Complete Rewards Visa Card
• American Express Cash Back Card
• Secured Visa Card
Guaranty Bank and First BankCard believe that this partnership will offer consumers more bang for their payment card buck. "We are excited to offer a credit card program that gives our customers the features and benefits that matter to them," said Eric Brooks, Guaranty Bank's product manager. "We're confident that they'll be drawn to the wide variety of cards offered to suit their individual needs, with features like rewards for purchases, and the quality customer support that comes along with our partnership with First Bankcard."
What you get with the new cards
With the American Express Cash Back Card people earn 1.5% cash back, which they receive as statement to their credit card account. They also get a $50 automatic statement credit after spending $500 during the first three months. There is no annual fee for this card.
On the other hand, with the Complete Rewards Visa Card there is no annual fee, and people earn 1% back on purchases, which can be redeemed for merchandise, travel, cash back and the ever popular gift cards. They also get a credit for $25 when they make their first purchase in the first three months.
With the Platinum Edition Visa Card people get a low introductory APR when doing a balance transfer. And if they are looking to build credit or repair challenged credit they can apply for the Secured Visa Card - a secured card for helping establish or improve credit. If Guaranty Bank does not sound familiar, you might better know this lender as BestBank in Michigan and Georgia.
People also receive access to their FICO credit scores for free once they are approved for the credit card. For more information visit the website.