The content is accurate at the time of publication and is subject to change.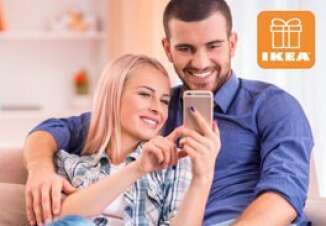 IKEA has launched a new gift registry that allows the U.S. IKEA shoppers to create a wish list for any occasion, be it wedding, graduation, or holidays.
The IKEA Gift Registry is the wish list IKEA customers are used to, but with some new features. The new service is an all in one place feature that makes it easy for customers to celebrate special moments in their life and in the life of their friends and family members.
The signing up for the gift registry is easy. You can create a registry by going online to ikea-usa.com, by visiting one of the in-store IKEA Gift Registry kiosks, or by downloading the IKEA Gift Registry app. Note that you should be a member of the IKEA Family loyalty program. If you are not a member, you can sign up for free when creating your registry account. When your registry is set up, you can start adding items to your registry by clicking "add to registry" (when online on ikea-usa.com), by entering the products article number, by scanning the products barcode (using the app), or by snapping a photo of the item (the app feature as well).
Another good thing of the gift registry is a chip-in feature. It allows your friends or family members to help you pay for a large gift item. They can contribute any amount they wish towards the purchase price of a big-ticket item. Several guests can chip in one item. Gifts on a registry will show if funds where chipped in already and how much is remaining.
IKEA always comes up with new ideas and this time they are offering something familiar but with a new approach – IKEA Gift Registry. You can create registries for different occasions chare them with family or friends and make your wishes and wishes of the others come true without breaking the bank.