The content is accurate at the time of publication and is subject to change.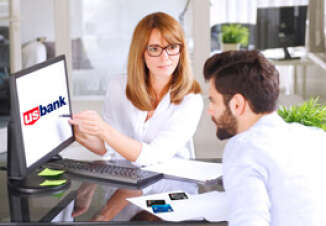 Small business with a U.S. Bank MasterCard just got a leg up because they are now getting entry into the MasterCard's Business Network, where they can access a wide range of resource and tools, including the ability to set payment controls on employee credit cards.
To go with this new relationship, the bank is launching three new business credit cards - the Business Edge Cash Rewards World Elite MasterCard, World Elite MasterCard Company Card and the MasterCard Community Card. With these cards people can earn up to 3% cash back and access a wide range of perks and extras.
The cards
The new cards in the U.S. Bank lineup offer different rewards and perks. The Business Edge Cash Rewards World Elite MasterCard gives them the ability to earn 3% cash back on office supplies and gas, as well on their cellphone bill and purchases. They earn 1% back on all other purchases, while they also earn a 25% bonus on their cash rewards from the preceding year. The bonus is worth up to $250. here is no annual fee for this card and no limit to how much they can earn in cash back.
With the World Elite MasterCard Company Card they get access to a revolving credit line, in essence making it a charge card. It is geared toward medium- to large-businesses. More information about this card and the U.S. Bank MasterCard Community Card are available at local branches of U.S. Bank.
All these cards also include the benefits of being part of the MasterCard network, including MasterCard EasySavings, U.S. Bank Connect, U.S. Bank Payment Controls and the MasterPass Wallet.
More about the network
The MasterCard's Business Network is available via their website, and this deepening of their relationship with MasterCard is seen as a way to give small business owners the support they want.
"The annual Small Business Survey from U.S. Bank indicates small business owners want services that help them efficiently manage their finances," said Cathi Stanton, senior vice president for U.S. Bank Retail Payment Solutions. "The new MasterCard Business Network and Payment Controls from U.S. Bank are a response to what our customers have told us they need."
The network not only lets small businesses set payment controls, but they also get access to Elavon, a payment system letting them take all types of payments. They can also review and use all sorts of free tools, resources and networking opportunities, designed to help them. \meet their business goals.