The content is accurate at the time of publication and is subject to change.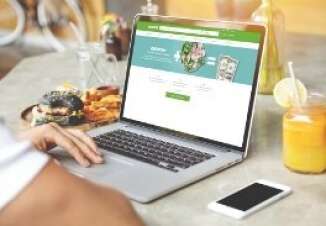 People with an American Express card in their wallet can now access special restaurant deals at Groupon via their Groupon+ program. These deals are free to take advantage of and offer cash back for simply eating out at restaurants taking part in the program. With Groupon+, people don't have to do anything while at the restaurant to use the deal. Instead they simply sign up for Groupon+ and the deals they pick automatically kick in once they pay for their meal with their registered American Express credit card.
Right now the Groupon+ deals program is available in 25 areas, and American Express cardholders will be able to use these deals once the partnership is in full swing. "We're thrilled to add American Express to our growing Groupon+ program—giving us the three largest payment networks in North America," said Groupon's President of North America, Aaron Cooper.
"Groupon+ removes the hassles associated with using a Groupon voucher at local restaurants and makes it super easy for people to take advantage of great offers when they use their enrolled card to dine out in their neighborhood," he added.
How it works
Are you curious about how Groupon+ works? If so, it is pretty easy. People who are interested in taking part need to just head over to the website where they enroll their credit card. They can then check out the different offers available and claim the deals that strike their fancy. They do not have to pay for anything—the deals are free.
When they use their registered credit card to pay for their meal at a restaurant taking part in the program, they get the cash back that goes along with that particular deal. The cash back will appear on cardholder's statement.
Are their blackout dates? With this program, there are no blackout dates to deal with when claiming a deal.
People can keep track of their deals via the Groupon+ website.
American Express joins MasterCard and Visa
MasterCard and Visa are already part of the program, and with this new partnership, all three are onboard. When last year ended, 2.7 million cards had been enrolled in Groupon+, and they had doubled the number of merchants and cardholders taking part in the program during the preceding two quarters.
To get more information about signing up for Groupon+, cardholders can head on over to the website.