The content is accurate at the time of publication and is subject to change.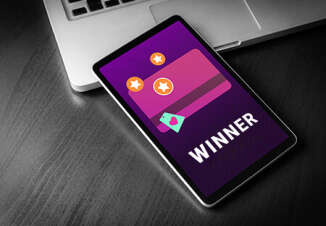 SoFi, a personal finance company, announced last week the broad launch of its first credit card. The card will incentivize healthy credit habits, offer unlimited cash back and World Elite Mastercard benefits. Plus, new customers have the chance to win up to 1 million Sofi Reward Points.
The SoFi Credit Card was first announced in October 2020 and was available to SoFi members only. Now the card is available to the general public and SoFi is celebrating it by giving away a total of 50 million points (worth $500,000).
The promotion is called "Moneyball Madness" and prizes range from 2,000 points (equivalent to $20) to 1 million points (equivalent to $10,000). There are no specific rules or requirements to play for a chance to win. You simply must be approved for the Sofi Credit Card to shake the Magic Moneyball. The promotion ends on March 29.
Apart from this promotion, however, the SoFi Credit Card does not offer any welcome bonus. But the card has no annual fee and earns up to 2% cash back when SoFi Points are redeemed to an eligible SoFi saving or investing account or pay down an eligible SoFi loan. The SoFi credit card is also a World Elite Mastercard credit card with such Mastercard benefits as cell phone insurance protection, Mastercard ID Theft Protection, Lyft credit, Shoprunner and other partner rewards.
In addition to all card benefits, the SoFi Credit Card is also the only card that offers APR reduction. Cardholders can lower their annual percentage rate by 1% after 12 consecutive months of on time payments. And cardmembers will be able to keep their rate reduced if they continue paying on-time.