The content is accurate at the time of publication and is subject to change.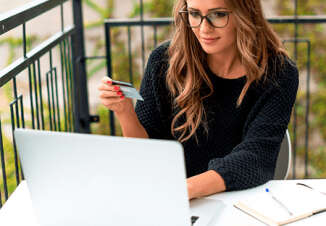 A new credit card with an unlimited 2% cash back and no annual fee is now available to SoFi members.
SoFi, the digital personal finance company, introduced its first-ever credit card - the SoFi Credit Card. The card allows earning up to 2% cash back: cardmembers will get 1% cash back on all purchases and will get an extra 1% when redeem earned cash back to pay down SoFi student loans or SoFi personal loans or redeem into SoFi savings or investment accounts.
The new SoFi Credit Card also has a unique feature - the card rewards responsible users. Cardmembers can lower their APR by 1% after 12 consecutive on-time credit card payments and if they continue being on-time. While we would recommend paying your balance in full (if possible), it's still great having a lower potential APR with the SoFi card as you could pay your debt faster.
The SoFi Credit Card is issued by SoFi Bank, N.A. and does not charge an annual fee. The card's payment network is Mastercard. Cardmembers can enjoy access to World Elite Mastercard® Benefits such as exclusive discounts with select merchants like Lyft, Postmates, ShopRunner, access to World Elite Concierge, Mastercard ID Theft Protection™ and Price Protection, access to Priceless® Experiences.
Currently, the SoFi Credit Card is available to SoFi members only. The company is planning to make it available to the public in early 2021. If you are interested in applying now, you can become a SoFi member and join the waitlist.