The content is accurate at the time of publication and is subject to change.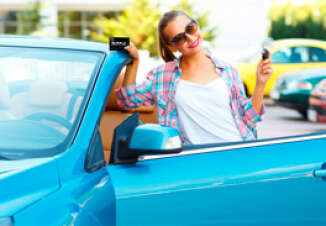 There are over 200,000 Northern Illinois University alumni throughout the U.S., and they are now eligible for the new NIU Alumni Visa card, being rolled out by First Bankcard and the Northern Illinois University Alumni Association. With this new card they will earn one point for every dollar they spend, as well as getting a 1,500 bonus points along with other perks.
"The Alumni Association takes co-branded partnerships very seriously, because our members expect us to partner only with the very best," said Joseph P. Matty, executive director, Northern Illinois University Alumni Association. "Partnering with a first-class establishment like First National Bank of Omaha enables us to provide a superior product to our alumni and friends."
The ins and outs of the Huskies Card
Once approved, people earn one point per dollar on all purchases, and there is no limit to how many points cardholders can earn. But points do expire after five years based upon the date they were first accrued so it pays to use them, rather than lose them. People receive their 1,500 bonus points once they make their first payment over the first three months of card membership. It may take up to 8 weeks for the points to show up in your account.
There is no annual fee for this card, and for the first six months there is a 0% APR. Then the rate falls in the 15.99% to 19.99% range depending upon the Prime Rate. NIU Alumni are also eligible for free access to their FICO Bankcard Score.
Redeeming points
Once people start earning points, they can be redeemed for a variety of merchandise and gift cards. They can also get cash back as a statement credit, but their cash back is awarded in set amounts of $25, $50, $100, and $250.
Cardholders who like to travel can use points to book a flight or a hotel room, as well as rent a car. There are no blackout dates when booking airfare.