The content is accurate at the time of publication and is subject to change.
Information for this card not reviewed by or provided by Capital One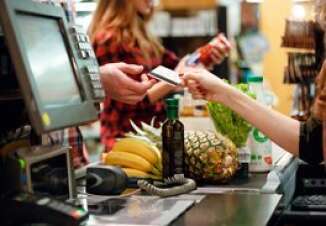 People with a Walmart credit card in their wallet will be seeing some changes in 2019. The big-box retailer has signed a long-term credit card agreement with Capital One. With the signing of this new deal, Capital One is set to take over their portfolio and become the exclusive issuer of both Walmart's co-branded and private label credit cards. The deal is set to take effect starting August 1, 2019.
Before this deal was signed, Synchrony Financial was the issuer behind the Walmart credit card portfolio. Those credit card programs remain in effect until next year. Walmart will begin providing more information to cardholders about changes to their credit cards over the next few months.
A new partnership
This partnership between Capital One and Walmart is seen as a way to provide customers with digital innovations that give them more features and value based on the strengths each company brings to the table. In this case that would be Walmart's leverage as an omni-channel retailer and Capital One's technical capabilities.
All in all, they believe that by bringing together their strengths, they can give cardholders access to digitally-enabled credit cards designed to give them not only value but a great experience too.
The current Walmart credit card
The changes to the Walmart credit cards have not been released. But what does the current offering by Synchrony Financial look like? Cardholders with the Walmart credit card earn 3% back when they buy merchandise via Walmart's online portal, and this includes merchandise ordered via grocery pickup.
They also earn 2% back when they stop at Walmart gas stations or Murphy USA stations. All other purchases, including those made at Walmart stores, get them 1% back.
As a bonus, when people are approved for the card they get $25 off a purchase totaling $25 or more. They must make this purchase on the same day they sign up and are approved for the card. But if they have to wait to see if they are approved, they will get another offer of the same value once they get their card.
For more information on this card, people can visit the website. More information about the new cards will be available down the line.