The content is accurate at the time of publication and is subject to change.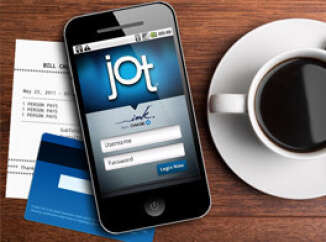 Chase Ink is the latest business credit card to let you scan receipts using its mobile app, allowing cardholders keep track of expenses without hanging on to slips of paper.
Using Ink®, the mobile app from Chase, business owners can track receipts in real time from iPhone and Android operating systems. When they make a purchase with their Ink card, customers get an alert on their mobile device. They can then take a picture of the receipt, attach it to the purchase alert, and tag the purchase to a specific category.
Categories are set up by the user and are fully customizable to the type of business they operate. A line item on the account transaction record will include a picture of the receipt and the transaction data. From there, customers can sort transactions, download data, export information to accounting software like QuickBooks or Excel, and create spending reports.
With the Ink® app, users can also keep track of employee expenditures, set limits on authorized users' cards, view and sort transactions, make payments and manage their card account.
Ink® app is for use with Ink Unlimited, Ink Preferred, and Ink Cash cards. Customers who want to manage their account without involving a mobile device can use the receipt capture feature online by logging in to their Chase account.
American Express rolled out a similar service for their business credit card holders last month. ReceiptMatch lets American Express OPEN cardmembers snap pictures of receipts and tag them to purchases, simplifying expense tracking and cutting down on the paper filing for small businesses.
Both American Express and Chase mobile apps for business credit cardholders offer account management tools, year-end summary reports and other tools to ease the bookkeeping burden for business owners.