The content is accurate at the time of publication and is subject to change.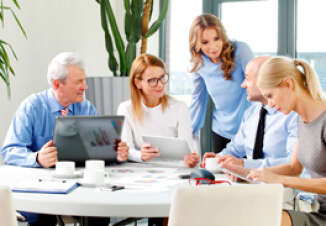 Chase Card Services will be paying $136 million to settle up with Consumer Financial Protection Bureau (CFPB) and attorneys general in 47 states and the District of Columbia in a recent agreement. The deal was reached after an investigation found that Chase had violated the Dodd-Frank Wall Street Reform and Consumer Protection Act's prohibitions against unfair, deceptive, or abusive acts and practices. The illegal practices occurred from 2009-2013.
Besides paying the $136 million in penalties Chase will also pay out $50 million in refunds to consumers, and $30 million in penalties to the Office of the Comptroller for the Currency on a related issue. Chase is also required to stop debt buyers from reselling debt and they can no longer sell certain kinds of debt.
"Chase sold bad credit card debt and robo-signed documents in violation of law," said CFPB Director Richard Cordray. "Today we are ordering Chase to permanently halt collections on more than 528,000 accounts and overhaul its debt-sales practices. We will continue to be vigilant in taking action against deceptive debt sales and collections practices that exploit consumers."
Zombie Debt and more
During the investigation it was discovered that they had engaged in illegal practices when it came to collecting on defaulted credit card debit and the sale of that debt. They found that Chase's third party buyers were sold what they call "zombie debt," which can include debt that was settled, held by deceased cardholders, discharged by bankruptcy, not owed, or other kinds of debt that cannot really be collected.
According to the CFPB Chase also filed deceptive debt collection lawsuits, which involved the use of robo-signed and illegally sworn statements. These documents were then used to get inaccurate or false judgments for unproved consumer debts.
More action needed by Chase
Due to the investigation Chase is also required to:
• Corroborate debt before selling to debt buyers
• Give consumers access to their account information and let them know that their debt is being sold
• Refrain from selling zombie debts and other kinds of predetermined debt
• Dismiss, withdrawn or terminate all pre-judgement collections litigation from January 1, 2009
• Cease robo-signing affidavits
• Verify debts when lawsuits are filed