The content is accurate at the time of publication and is subject to change.
This content is not provided by Citi. Any opinions, analyses, reviews or recommendations expressed here are those of the author's alone, and have not been reviewed, approved or otherwise endorsed by the Citi.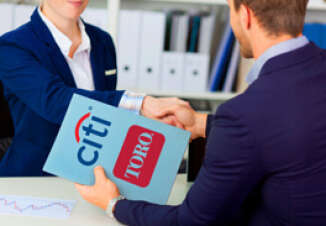 Citi, a Credit-Land.com advertising partner, Retail Services is inking a long term deal with The Toro Company to create a revolving private label credit card program for the turf, landscape, rental and construction equipment company, according to a recent announcement.
The deal will include Citi beginning to offer and service both Toro and Exmark OEM-branded payment cards, which will be available within the U.S.
For Citi this partnership not only offers people access to a new opportunities when it comes to financing purchases, but it also marks something new for the issuer. "This new partnership with The Toro Company is a great opportunity for us to enter the power equipment space with an industry-leading provider," said Craig Vallorano, Head of Citi Retail Services. "This agreement allows us to utilize and expand our deep expertise in consumer and commercial private label credit, helping solidify our leadership position in the dealer distribution market space."
New Financing for Customers
This new relationship also offers Toro and Exmark dealers a wide range of new features, including more ways to offer financing to customers, and enhance both sales and customer loyalty. The new deal is taking affect right away, letting Toro and Exmark begin using the new services opened up from this relationship.
The Toro Company provides their customers with a wide range of outdoor maintenance equipment. In 2016 they reached $2.4 billion through sales from all its brands, which offer customers ways to take care of a wide range of landscape endeavors, including sports fields, public green spaces, commercial and residential properties, golf courses, landscapes, and agricultural fields.
More from Citi
The announcement of this new relationship comes on the heels of the launch of Citi Card Tracker a feature that lets people actually track their replacement card from the time it's shipped to its arrival at their door - all directly through the Citi App or their online portal.
They are also gearing up to release Citi Pay, their own digital wallet, letting people easily make payments in real time, online or via an app. They are planning on rolling it out in 2017.