The content is accurate at the time of publication and is subject to change.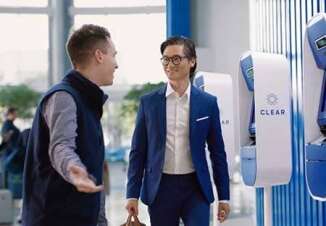 If you are an existing Clear user, you may have the opportunity to gift three months of Clear for free to up to five new users. Check your email to see if you are one of the lucky ones to receive the limited offer.
Clear has launched this promotion only for select Clear users. Clear sends out an email with a unique code that can be gifted up to 5 people who do not use Clear yet, including up to three family members. You can send your unique code to anyone you wish, and those who receive your unique code can get a three-month trial for free. Once three months are over, the memberships will automatically renew for a yearly membership, which costs $189 per year now.
As a reminder, Clear is an expedited airport security program. Clear members begin the security screening process in dedicated Clear lanes to go through biometrical identification - fingerprint and/or iris scanning. Then, Clear ambassadors escort Clear users to the front for the physical screening.
Clear is currently available at 40+ airports nationwide and allows members to save time and stress and get to the gate faster. An annual individual Clear membership costs $189. However, as a Clear active member, you can add up to three family members or friends to your Clear account for $60 so they, too, can use Clear when traveling with or without you.
Also, there are a few credit cards with complimentary Clear membership, including The Platinum Card from American Express, The Centurion Card from American Express, The American Express Green Card, and the Business Platinum Card from American Express.
Also, Delta SkyMiles® members and United MileagePlus® members can move through security faster with preferred rates. Thus, SkyMiles members pay $109 per year if they have Silver or higher status, and MileagePlus members should have Premier Silver or higher status to enjoy the special pricing of $109 per year for Clear.