The content is accurate at the time of publication and is subject to change.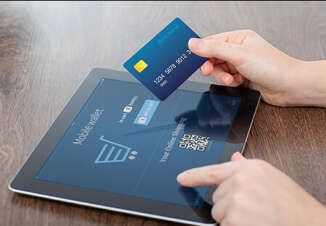 When you need fast access to a new credit card (whether it's an emergency expense or something else), consider cards that provide instant credit card numbers.
Most credit cards arrive in the mail within two weeks. But sometimes waiting that long may cost you, especially when the situation is an emergency like a visit to a doctor, car repair, or you don't want to miss that deal on vacation. For such situations, there are credit cards that offer an instant card number.
Credit cards that offer instant card numbers allow you to complete purchases right after approval without having a physical credit card. While you get fast access to a new card, instant use credit cards do not come without limits. Thus, you should keep in mind that instant card numbers are temporary and will eventually expire. But you should get your new card by then, so that won't likely be an issue.
Another thing to note with instant credit cards, you may be able to use only a portion of your approved credit limit. Still, when your physical card arrives, you will have access to the whole available credit limit.
There are not many banks that issue instant credit cards even though they may offer an instant decision on whether you are approved or denied for a card. Still, certain types of credit cards can offer instant card numbers. Thus, co-branded credit cards and store cards typically provide a temporary card number that allows you to use the card at the retailer. Even if a co-branded card has a Visa or Mastercard logo, a temporary co-branded store card can only be used at the store. But once you receive the physical card, you will be able to use it elsewhere. The exception to this rule is Apple Card that can be used instantly upon approval once loaded into Apple Wallet.
Amex also offers fast access to new cards. If you are approved for an Amex credit card and are eligible for instant access, you will receive your temporary card number that can be used anywhere American Express is accepted.
If your new card doesn't offer instant access, you can ask for expedited delivery. Many banks provide expedited shipping upon request, either for free or for a fee. Some banks, like Discover, always send credit cards via priority mail.