The content is accurate at the time of publication and is subject to change.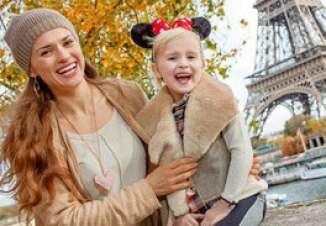 The Walt Disney Company and Chase Card Services have inked a multi-year deal extending their credit and debit card relationship. The cards in their portfolio include the Disney Visa Card, Disney Premier Visa Card and Disney Visa Debit Card programs, offering up to 2% in Disney reward dollars depending upon the card and Disney related perks to cardholders.
This is not a new relationship for the duo--they have been working together for over a decade. "Our relationship with Disney for a co-branded card program spans nearly 15 years, and this extension reinforces our shared commitment to bring exceptional rewards and experiences to our Disney Cardmembers," said Leslie Gillin, president of Co-Brand Credit Cards at Chase.
"It's an honor to work with such a distinguished brand known throughout the world for creating happiness," said Gillin.
In keeping with that theme of happiness these credit card programs give cardholder's access to a broad array of Disney related perks, ranging from discounts at Disney's U.S. Theme Parks and Resorts, Disney Store and DisneyStore.com to character-driven photo opportunities while at the Walt Disney World Resort and the Disneyland Resort.
People also get to choose their cards design, having access to an assortment of distinctive Disney card design featuring characters from Star Wars and Frozen, as well as many others.
Earning rewards with the Disney branded credit cards
People who have the Disney Premier Visa Card get a $200 statement credit with a $500 spend during the first three months of having the card. They also earn 2% in Disney reward dollars when using their card at grocery stores, restaurants, and gas stations, as well as many Disney locations. All other purchases earn them 1% in rewards.
On the other hand with the Disney Visa Credit card, people earn 1% in Disney Rewards Dollars on every single purchase, whether buying groceries, gas or something else. They also get a $50 gift card after their first purchase.
Rewards can be cashed in for just about anything Disney, including stays at the resorts, movies, merchandise, and Disney Theme Park tickets, as well as other options.
"We are very pleased to extend our longstanding relationship with Chase," said Priya Girishankar, Senior Vice President and general manager of the co-branded cards business for The Walt Disney Company.
"Disney is beloved for its storytelling and for creating memories that last a lifetime, and Disney Visa lets Cardmembers access the best of Disney and share those magical experiences with their family and friends," said Girishankar.