The content is accurate at the time of publication and is subject to change.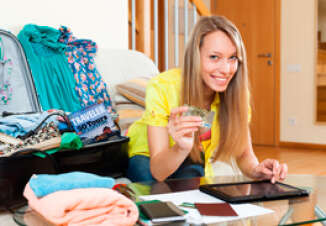 The National Geographic Society is all about animals, nature and culture, and now they have a credit card having partnered with First Bankcard to launch the National Geographic Visa Card, which offers double points on all National Geographic purchases and one point on everything else.
With this card people also earn 5,000 bonus points once they spend a minimum of $1,500 with their new card during the first three months. There are no limits on how many points can be earned during the year, and through the Maximum Rewards program points can be redeemed for merchandise, gift cards/certificates, and cash back as a statement credit. They can also be used for travel, which includes airline tickets, hotel stays and car rentals.
The extras
Once approved for the National Geographic Visa Card people can take advantage of 0% interest for the first six months they have the card. When making purchases through the online store or catalog they get 20% off and they can also take advantage of a $250 credit when booking National Geographic adventures and expeditions.
A subscription to National Geographic Magazine for one year and access to their newsletter is also part of the benefits that come with this card.
A picture tells a thousand words
In keeping with their theme of conservation, when people sign up they can choose one of five different iconic photographs which are part of the National Geographic archives. Over time, they will also be launching a custom card option which will let cardholders submit photos of their own to be used as cover art on their card.
All proceeds from the card will go toward supporting the Society's work around the world, including conversation, research, education and global exploration. For more information people can visit the website.
National Geographic, a nonprofit scientific and educational institution, was founded in 1988. They are interested in a wide variety of areas including geography, archaeology and natural science, as well as the promotion of environmental and historical conservation.