The content is accurate at the time of publication and is subject to change.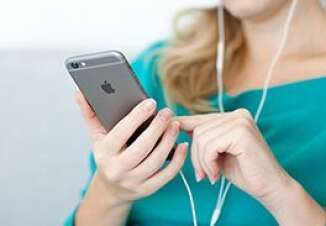 When the Apple Card was first launched cardholders could earn 3% back when shopping with Apple, but now the retailer has added more categories to the mix letting cardholders earn more. With this upgrade, cardholders now earn the 3% back when catching a ride with Uber and when shopping at Walgreens, which also includes Duane Reade stores.
In order to get the 3% back cardholders need to use Apple Pay but when they are shopping at Apple they can swipe their card – as long as it's an Apple Credit card. Interestingly enough Walgreens also carries some Apple Products, like headphones and chargers.
Earning Daily Cash back with the Apple Card
While cardholders earn 3% cash back on certain categories they also earn 2% back whenever they use their Apple Pay app to make payments. All other purchases earn them 1% back.
Unlike other credit cards where cardholders have to wait to get their cash back, they get it every day. They call this Daily Cash. At the end of the day, the purchases are tallied up and the cash back can be used to buy merchandise online, in stores and via apps. But it can also be used to pay down their balance, send money to a friend, or transferred to their bank account.
No fees and payments made easy
Is there an annual fee? No there is no annual fee, but that is not all they have done away with other fees as well including foreign‑transaction fees, late fees, reward‑redemption fees, returned‑payment fees, and over‑the‑limit fees. And best of all, no hidden fees.
With the Apple Card, the monthly payment is due on the last day of the month, and they send cardholders a reminder to their iPhone. When people do not pay off their balance, the system will tell them how much interest they will accrue, so they can make a clear decision.
When making a payment with this card people get a notification in real-time, so they can keep track of their payments. If there is an odd charge they can just tap on it to start an investigation and cardholders are not liable for any fraudulent charges. People looking for more information on the Apple Card can visit the website.