The content is accurate at the time of publication and is subject to change.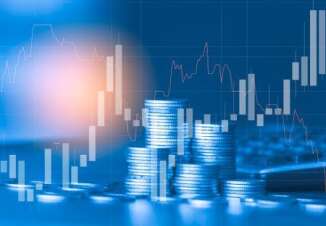 At this time when, restaurants, bars, sports leagues, theaters, retail stores, and air travel have shuttered across the U.S. due to coronavirus outbreak, the Federal Reserve acts swiftly by slashing interest rates to nearly 0%.
In an attempt to stimulate the nation's economy, the Fed cut its benchmark federal funds rate to the range between 0% and 0.25%. This decision was made during a second emergency, unscheduled meeting, which was held on Sunday, March 15.
In addition to lowering rates to near-zero, the Fed will also purchase $500 billion in Treasury notes and $200 billion in mortgage-backed securities to ensure the money markets operate smoothly.
What does a 1% rate cut mean for cardholders?
Cardholders can expect credit card issuers and banks to lower credit card interest rates by 1%. Add here the most recent rate cut of 0.5%, and you may see quite a noticeable decrease. Such big credit card issuers as Citi and Capital One have either lowered their credit card interest rates or have planned to do so this or coming month. Other issuers are bound to implement this change soon, but it can take one or two billing cycles to see them in your account.
Consumers with existing credit card debt won't really win from this situation as the rate cut won't be of big help to get out of debt faster. A balance transfer credit card may still be a better alternative.
Those who keep their money in savings or checking accounts may also see a decrease in their annual percentage yield (APY). But the good news is that some banks will keep on paying some interest to people with savings or checking accounts, so there is no need to rush around moving your funds.