The content is accurate at the time of publication and is subject to change.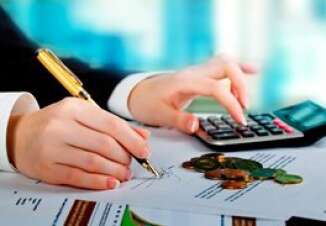 While the New Year's holiday has come and gone, financial resolutions are still on the minds of many. January is slated as Financial Wellness Month, and Purchasing Power, a benefits company, has made some predictions about financial wellness benefits that may hit during the coming year.
These benefits include everything from better financial education and more employer-assisted student loan repayment benefits to employee purchase programs and low-interest installment loans and credit.
They predict that financial wellness benefits may be more of a priority this year because employees report feeling more stressed out financially. And this kind of stress can take a very real toll on a company's overall output, and yes, their bottom line.
With that in mind, Purchasing Power believes that having an emphasis on financial wellness and benefits can help take the pressure off employees, and reduce its drag on their productivity. "Employees' financial stress and how it affects an organization's productivity and bottom line are certainly on the radar for most employers today," Purchasing Power's COO Elizabeth Halkos said.
"It's a significant concern because half (52%) of America's hard-working employees are stressed out about dealing with their financial situation, according to the 2017 PwC Employee Financial Wellness Survey. Accordingly, 77% of stressed employees say their stress levels have increased over the past 12 months. So employers are going to have to take a deeper dive into providing financial wellness benefits in 2018," she added.
Education and student loans
What kind of financial wellness benefits are coming in 2018? Let's start with education. They point to surveys by SHRM and IFEBP finding that last year 48% of employers based in the U.S. offered their employee's access to money related counseling. And they expect that number to increase this year because financial stress undermines productivity and revenue.
They suggest that part of an education initiative should be focused on educating families, whether it takes place at work or in the community, in order to help employees teach their kids or grandkids good financial skills and habits. In keeping with this trend, they believe that businesses will start working with youth in their communities so that they will have a better grasp of real-life financial events and needs.
Student loans can be a source of stress for people, and in keeping with this reality, they expect to see more student loan repayment benefits to emerge, including ones in which employers offer employees ways to refinance their loans and make contributions toward loan balances.
Paycheck to paycheck and beyond
Short-term financial issues are also part of their predictions because some employees are living paycheck to paycheck, so much so they do not have an emergency fund on hand. Education may well help people make a budget and stick with it and reduce their level of debt. But they also believe that employers will start adding additional benefits into the mix to address this issue, including launching employee purchase programs and low-interest installment loans and credit.
These benefits can help employees forgo payday loans or taking cash advances from their credit cards when an issue emerges, whether it's a broken stove or unexpected medical expenses.