The content is accurate at the time of publication and is subject to change.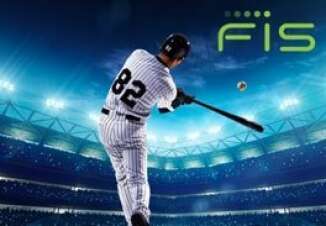 FIS, a financial services technology, and Minor League Baseball league have inked a deal that would give fans more ways to pay for everything from hot dogs, burgers, beer, and soda, to merchandise, game day experiences and pretty much everything else at the game not only with cash, credit and debit cards, but with mobile and contactless payments too. It also opens the door to the first MiLB Fan Loyalty program.
This deal gives FIS the ability market their brand of payment and loyalty products to 160 MiLB clubs around the country and in Canada – and minor league baseball is excited by this partnership.
"In our quest to be a dynamic leader in sport and entertainment, we place heightened emphasis on aligning with companies that buy into our vision for the future and are committed to helping us get there," said David Wright, Minor League Baseball's chief marketing & commercial officer. "Teaming with FIS makes sense on so many levels and plays to the strengths of both organizations. Our robust ownership, tech-savvy fan base and overall scale positions FIS and its industry-leading payment and loyalty services as the ideal partner for Minor League Baseball."
The details
The signing of this deal gives FIS the ability to offer advanced solutions to MiLB and its clubs in three sectors of business — Merchant Services, Loyalty & Rewards and Ballpark Operations. When it comes to making payments for merchandise and everything else, this deal means that fans will have more ways to pay and have a better experience.
It also means that FIS can offer products that help ball clubs track employee expenses, make managing team travel easier, and offer real-time payments to club employees, as well as working toward boosting performance in other areas.
For individuals who want to see exactly what this will look like they can check out the FIS technology and business showcase at MiLB's Ballpark of the Future, which will be held at the Baseball Grounds of Jacksonville.
FIS is headquartered in Jacksonville, Florida, and is a financial services technology company specializing in retail and institutional banking, as well as payments, asset and wealth management, risk and compliance, consulting, and outsourcing solutions. They currently have 20,000 clients in over 130 countries.