The content is accurate at the time of publication and is subject to change.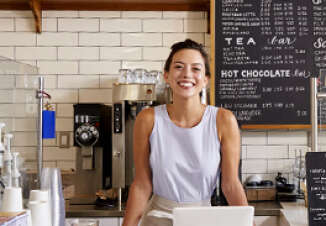 While consumers are entitled to get a copy of their credit report for free, if you are a business owner that is not the case, but Capital One has launched Business CreditWise, a new service that lets business get their credit report for free. Business CreditWise is available to all business not just ones with an account at Capital One.
People also get access to the tools so they can manage their credit report and get a better grasp on the ins and outs of their report. For instance, with Business CreditWise can also dispute wrong information that pops up on their report, and update their information directly from their dashboard. They can also opt-in to get alerts when something on their report changes and check out tips on what the information in their report actually means.
How to get started
Businesses who want to use Business CreditWise to get their credit report can head on over to the website to sign up for the service. They will need to give them a variety of information to sign up, including their name, Social Security number, email address, birthday, and phone number.
Once that part is completed they will have to provide information about their business, including its name, address and contact information. At that point Capital One will run a search in order to locate and verify their business. When that is done they will be able to log in and check out their dashboard and credit report.
To get more information or to sign up people can check out the website.
The Capital One Business cards
While people do not need a Capital One account or credit card to use Business CreditWise, some people may be wondering what business credit cards they are currently offering. They actually have a variety of Capital One Spark credit cards available, including: