The content is accurate at the time of publication and is subject to change.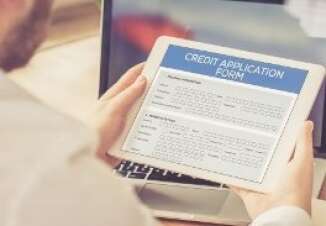 Researching a credit card before getting it can ensure that ou get the card that best meets your needs. Whether you're looking to earn miles for flights or just plain cash back, there's a card designed for you.
But according to a new study by U.S. News & World Report, just about half of people do some research to see what the card actually offers. Also, half of these consumers admitted that they don't usually shop around to find the best card.
In this study, U.S. News Money took a close look at what preferences are when it came to earning and using rewards. Why do people choose the cards they ultimately decide to apply for? The top three reasons are:
How fast they can earn rewards and perks
The rewards themselves
Yet while rewards factor into their decision, some people fail to optimize their rewards cards, with 25% saying that they tend to carry a balance about seven times per year. This trend can actually cost cardholders more in terms of interest and fees than the make from the rewards they actually earn with their card.
"There are dozens of rewards credit cards to choose from," said Kimberly Castro, executive editor at U.S. News. "But, consumers need to do their research to find the right card for their specific financial situation. By carrying a balance or not shopping around, they're leaving money on the table," she added.
Cash back, miles or something else?
When they asked consumers whether they preferred earning miles, points, cash back or something else, getting cash back took the top spot, with 43% saying that over the last year, they traded their rewards in for cashback or they had asked for a statement credit.
Travel was also hot. Airline rewards came in right behind getting cash back, with 23% of people opting for airline tickets or upgrades. And last but not least, 16% of people used their rewards to score a gift card or two.
Top rewards cards
U.S. News & World Report also published their list of top rewards cards. Their picks include:
Chase Freedom
Chase Sapphire Preferred
Ink Business Preferred
Gold Delta SkyMiles Credit Card from American Express
Starwood Preferred Guest Credit Card from American Express
Blue Cash Preferred Card from American Express
Hilton Honors Ascend Card from American Express