The content is accurate at the time of publication and is subject to change.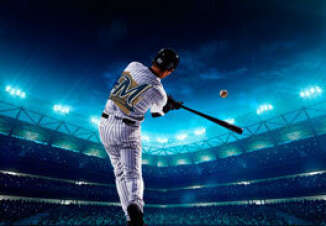 Just in time for the beginning of baseball season, Associated Bank and Milwaukee Brewers have inked a deal expanding their relationship, which includes not only a new Brewers Visa credit card giving cardholders 10% off at the team store and 2-for-1 tickets, but the agreement also includes the introduction of a brand new Brewers MasterCard debit card.
Both organizations are excited by the upgrade in their relationship. "Associated Bank is a highly-valued, long-term supporter of the Brewers, and we are excited to be expanding our partnership," said Brewers chief operating officer Rick Schlesinger. "This is a relationship that includes elements that not only impact our two organizations, but also benefit our fans and mutual charitable partners in the community."
Getting the Brewers Cards
People who are angling to get the new Brewers credit or the debit card can apply at all the Associated Bank branches or online. While at the bank, fans can even get Brewers checks to round out their baseball-based banking.
But fans can also apply for the credit card at the games when the Brewers are playing in town. They will have Mobil teams set up who can help people apply at Miller Park (both inside and outside the stadium) via specially enabled iPads.
And added bonus of signing up at miller Field is that fans get a free hat to take home with them.
Playing ball for charity too
The agreement also includes the continuance of a joint charitable initiative developed with the Brewers Community Foundation, called "Hits for Homes." This program raises money for Housing Resources, Inc. (HRI), a nonprofit organization, offering support to homeowners and buyers in the Milwaukee area who fall into the low- to-moderate income range. Throughout the season every time one of the Brewers hits a ball, Associated Bank and Brewers Community Foundation will gift $150 to HRI. They are dedicated to donating up to $100,000.
They will also be looking to engage fans this year, and that includes an initiative called "Grand Slam Challenge," which in a nutshell is an interactive batting game. They will also be setting up an interactive photo booth in the Main Level Concourse behind Section 113.