The content is accurate at the time of publication and is subject to change.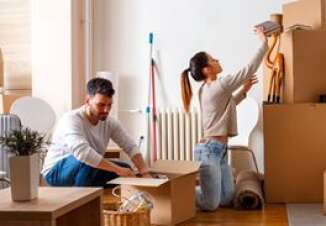 Credit card, auto loans, and personal loans are trending in favor of subprime consumers according to the new TransUnion Industry Insights Report. It shows that these segments of the market all showed a year-over-year growth in subprime originations during the last quarter. This is a sign that lenders and once again willing to up the ante for consumers with subprime credit after several quarters in which they were giving out fewer loans to this segment of the market.
This trend is linked to fewer delinquencies according to TransUnion. "As we look across the consumer wallet, we find several noteworthy trends. As lenders continue to adjust strategies and monitor for risk, delinquencies have flattened and remained low. Conversely, origination growth is taking place most noticeably in subprime, but is also taking place across most risk tiers," said Matt Komos, vice president of financial services and research and consulting at TransUnion.
"Overall, these insights point to a healthy market and should these trends continue, we can expect lenders to continue extending credit," he added.
More credit cards, smaller limits
In the report, they discovered that there was an upswing in origination growth in the subprime risk tier. In both 2016 and 2017 there had been a decline in subprime originations for credit cards, but this year they are growing, and are up 3.6%.
When it comes to credit cards it appears that lenders are approving more high-risk consumers, and to offset the risk factors they are giving them lower credit limits.
That said the report also found that there was growth in prime plus and super prime risk tiers too.
Personal loans and auto loans are up too
When it came to personal loans subprime originations also experienced an upswing, growing by 28% in the second quarter of 2018, when compared to the same quarter in 2017. In fact, in the previous year, there had been a yearly decline of 7.1%.
The auto sector showed a similar trend, with lenders giving subprime consumers new loans, after a decline in both 2016 and 2017. In the report, auto loans to higher risk consumers were up 7.3%.
"In 2016, the market experienced a pullback as lenders slowed or stalled subprime originations. The pendulum is starting to swing back, as we see lenders once again extend credit to subprime consumers. In this environment, lenders are continuing to focus on risk tolerance and are taking this into consideration as some of them are shortening loan terms, managing interest rates and lowering loan amounts or credit lines," added Komos.
The TransUnion Industry Insights Report takes a close look at credit trends in key sectors, including credit cards, personal loans, auto loans, and mortgage loans. This newest report gives insights on trends during the third quarter of 2018.