The content is accurate at the time of publication and is subject to change.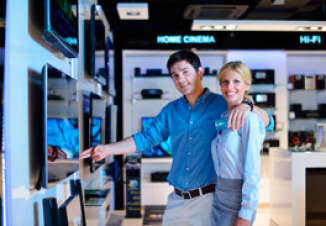 Barclays has rolled out the Barclaycard CashForward World MasterCard, offering unlimited 1.5% cash back across the boards in all categories, whether you're buying gas, groceries or a flat screen TV for a holiday present. Cardholders also get a 5% cash rewards redemption bonus, there is no annual fee for this card, and after spending $500 during the first three months they get a $100 cash rewards bonus.
Getting those bonuses and more
What does 1.5% in cash back look like in terms of dollars and cents? If you spent $1,700 on expenses during the month and paid for it with your card, you would earn $306 back during the year. Cash rewards can be directly deposited into a bank account, converted into gift cards or taken as a statement credit. There is no expiration date for cash rewards – as long as your account is up and running.
When it comes to the 5% redemption bonus, if you redeem $1,000 in cash back they give you $50 to use for your next redemption. This gets people off to a good start because cash back redemptions start at $50.
People also get a break on interest with this card for the first year, because it has a 0% APR.
Card extras
The launch of the Barclaycard CashForward Card came on the heels of an announcement by Barclays that they are partnering up with FICO to begin offering their cardholders free access to their credit score online. They can also receive free alerts when their score has changed for the better or worse so they can stay on top of their credit, and watch out for identity theft.
Cardholders also get $0 Fraud Liability protection with their card, so if they are hacked or their card is used without their knowledge they are not responsible for any fraudulent charges. In keeping with this theme they are also providing people with access to their Identity Theft Helpline, so if they do have an issue they can talk with specialists who can help them sort out issues, as well as notify credit reporting agencies, help replace cards, and place alerts on the account.
All cards are chip enabled so they can be used at the new terminals being rolled out in the U.S. and already being used abroad.