The content is accurate at the time of publication and is subject to change.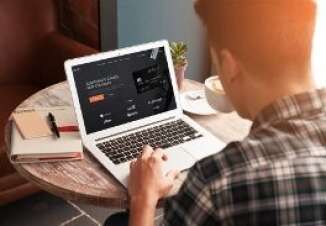 Brex is set to launch a corporate card for startups, letting them qualify for the card based on their funding information instead of their credit history. The new card is designed to make it easy for startups to sign up and to give them higher credit limits so they can grow their company. They do not require that startups provide a personal guarantee to get this credit card.
The card also includes a variety of features designed especially for startups, including expense management software, which lets cardholders streamline the management of their receipts. In fact, cardholders will be able to either email or text Brex a picture of any receipt, and it will be quickly matched to their online dashboard.
Brex reached out to startups to see what they need from their new card, and they designed it to help startups overcome the obstacles that often hold them back from getting a credit card.
"Startups that have raised millions and are poised for hyper-growth can't get slowed down hassling with banks requiring personal guarantees and offering meager credit limits," said Henrique Dubugras, co-founder, and CEO of Brex. "Traditional credit models look at how much a company can pay back in a year."
The inside story on Brex, a fintech startup
Brex recently ended a Series B round of financing which generated $57 million for the company. They have also brought on a wide range of well-known investors from both the Fintech and technology industries, including:
Y Combinator Continuity
PayPal founders Peter Thiel and Max Levchin
Facebook investor Yuri Milner
Financial services VC Ribbit Capital and former Visa CEO Carl Pascarella
"Brex is redefining the corporate card experience for startups of all stages. This has been a longstanding pain point for many of our founders. We are thrilled to have led the Series B round in Brex," said Anu Hariharan, Partner, Y Combinator Continuity.
"As a startup founder, you have so many things going on, and the last thing you want to worry about is finding a quick and easy payments solution for company expenses, let alone personally guaranteeing a card or trying to find an expense management system that works. Brex solves that," added Dalton Caldwell, Partner, Y Combinator.
Right now Brex has more than 1,000 customers, and new customers can apply via the website via a two-minute application.