The content is accurate at the time of publication and is subject to change.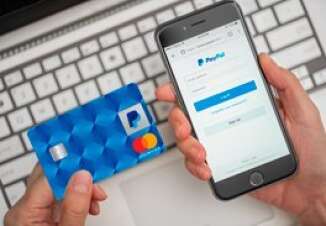 PayPal and Synchrony Bank are rolling out the new PayPal Cashback MasterCard, offering 2% cash back to cardholders on all their purchases, whether they are buying a latte, a new outfit, airline tickets or anything else. Cardholders can earn unlimited cash back and have no minimum redemption amounts or expiration dates to deal with.
The card was designed with PayPal members in mind, so once approved it is added into their PayPal wallet and they can start using it before the actual card arrives in the mail.
"The introduction of the PayPal Cashback MasterCard with Synchrony Bank continues PayPal's commitment to provide customers with rewarding product experiences and a range of innovative credit options," said Mark Britto, senior vice president, Global Credit, PayPal.
"By providing a simple way for people to earn cash rewards for the shopping they're already doing, the PayPal Cashback MasterCard will give consumers yet another reason to shop with PayPal," he said.
Additional benefits
There are no revolving categories with the PayPal Cashback MasterCard, people earn cash back on all purchases. There is no annual fee for this card.
When cardholders want to use their cash back rewards they can have it transferred directly into their PayPal account and it will show up in their balance.
This card is part of the MasterCard system and comes with benefits typically associated with it, including zero fraud liability protection to take the sting out of issues with hackers and cyber thieves. The card also includes extended warranty coverage, identity theft resolution assistance, and purchase protection.
When cardholders use the PayPal Cashback MasterCard to buy items and services through PayPal, they are eligible for free PayPal Purchase Protection.
Not a new partnership
In 2004 PayPal and Synchrony Bank started working together to create credit cards offering people ways to use PayPal to shop in both real-time and while online.
"We are excited to continue deepening our relationship with PayPal, a digital payments leader who shares the same vision of providing simple and convenient payment solutions for customers," said Curtis Howse, senior vice president and general manager, Diversified Client Group, Synchrony Financial. "We look forward to advancing our partnership to provide even greater value for cardholders."
To get more information about what the PayPal Cashback MasterCard has to offer, check out the website.