The content is accurate at the time of publication and is subject to change.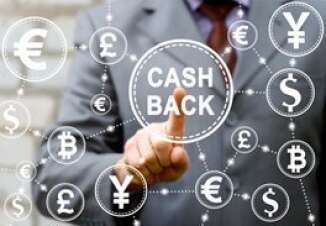 Santander Bank has added the Ultimate Cash Back Credit Card to their portfolio, with the new card offering consumers 1.5% cash back on everyday purchases, whether they are pumping gas, buying a coffee or booking a vacation. There are no limits on how much cash back they can earn, and there is no annual fee for this card. Also after an initial spend of $500 during the first 90 days of having the card cardholders get a $100 cash back bonus.
This card was designed so that users would know up front exactly what rewards they are earning day in and day out. "We designed the Ultimate Cash Back Credit Card to take the guessing out of cash back rewards. Consumer research tells us that credit card users want a flexible, easy-to-use credit card that doesn't nickel and dime them with unnecessary fees and ensures they're going to earn money back on their purchases, said Ravi Acharya, Head of Consumer Lending and Innovation at Santander Bank.
"At Santander, we want our customers to have the best possible experience when using our products and the Ultimate card is one of our many new initiatives that truly makes banking with Santander effortless," he said.
Doing away with some fees
The Ultimate Cash Back Credit Card offers unlimited 1.5% cash back on purchases, but it also comes along with some additional extras, including no fees for:
• foreign transactions
• balance transfers
• cash advances
• returned payments
People also get a low introductory annual APR on balance transfers made during the first three months of having the card. The introductory rate is good for the first 12 months.
For more information, people can visit the website.
Santander signs on with Apple Pay
Recently Santander Bank also recently began offering Apple Pay to their customers, so people with a Santander credit or debit card can now load it into the Apple Pay app. This development gives them the opportunity to make quick and secure payments using their mobile device in real time, online and via apps with retailers who take Apple Pay.