The content is accurate at the time of publication and is subject to change.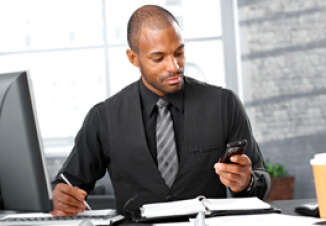 If you ever wished you could invest your spare change, then you're in luck. Acorns lets you take the change leftover from everyday credit and debit card purchases using their app for your smartphone. They have just launched a new version that works with the Apple Watch, Android Wear, tablets and computers.
The Acorns apps are free to download and are available through iTunes and Apple Play. Using them costs $1 per month if you're investing less than $5,000 or .25% per year for accounts containing over $5,000.
The apps are designed to provide users with an effective way to cash in on micro investing, and with these new apps they have more ways to do that across all platforms. "Acorns has always been mobile-first and wearables complement the next evolution of mobile," said Jeff Cruttenden, co-founder and CEO.
Micro investing on the go
These new apps work with the company's already existing mobile apps to provide wearable tech users with the ability to update their accounts when they are on the move. They can also review key sections of their account from their watches.
The web app provides users with a more in-depth experience, and lets them control their accounts from either their desktop or their tablet. This version comes with a dashboard that lets people check out their account using one screen rather than having to toggle from screen to screen.
Diversify and more
Once the apps are downloaded on your device, you can begin investing your change. The app does it for you through an automatic investment system, which offers users both automatic rebalancing and diversification - meaning that they buy low and sell high, automatically.
The apps offer users bank-level security to help protect peoples data, from unauthorized access, and if there is some unusual activity it lets you know.
Acorns Grow Inc. was founded in 2012 with apps for iPhone and Android, and has now expanded across all platforms. The investment app invests peoples' change in a commission-free diversified portfolio containig index funds.