The content is accurate at the time of publication and is subject to change.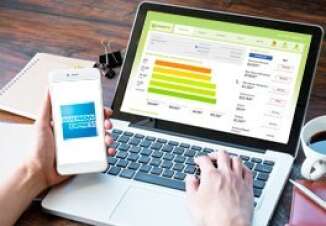 American Express has teamed up with MineralTree, to launch a platform designed to help businesses make easier and more efficient payments. Part of this platform includes the integration of their American Express Corporate Card into this process, not only making payments easier but also letting businesses earn reward points and statement credits thereby enhancing cash flow and upping capital.
MineralTree is a provider of accounts payable and payment automation solutions, and this partnership is seen as being a way to make client's lives easier when it comes to day to day operations. "At American Express, we are focused on helping businesses to plan, execute and efficiently manage their business-to-business payments processes," said Gint Balodis, VP of B2B Products and Solutions, American Express Global Commercial Payments.
"MineralTree offers a powerful solution for our clients to manage their supplier payments and this integration will further improve the supplier payments workflow from beginning to end," he said.
Welcome to the future
They point out that when it comes to making payments some growing companies tend to use manual, ad hoc processes, which includes using paper checks when paying their suppliers and others. This can mean dealing with inefficient procedures and ineffective financial controls, while also opening the door to all kinds of payment fraud, including check fraud, which can be expensive.
In order to streamline this process, this collaboration gives businesses the ability to make embedded American Express virtual card payments via the MineralTree platform, alleviating the need for checks.
Security, security, security
What about security? Knowing that security is an issue for many businesses it is part of the American Express virtual card technology package. When payments are made the system creates a one of a kind single-use card number for every transaction, while also offering two-way synchronization for many accounting systems.
The MineralTree platform is also providing users with key advanced features, which include:
Two-factor authentication

Two-factor payment verification

Payment limits

Integration with Bank Positive Pay
Users can also take advantage of automated invoice data capture and invoice approval workflows in order to make the accounts payable process easier and more efficient.