The content is accurate at the time of publication and is subject to change.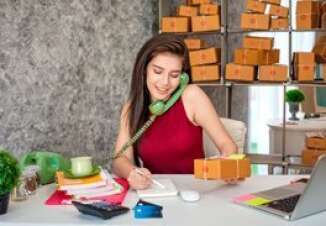 American Express is partnering up with Amazon to release a new co-branded credit card for small businesses in the United States. The new Amazon credit card is designed to enhance how these small businesses make purchases across the Amazon network, whether they are looking for merchandise or services.
This American Express credit card is the end result of a larger deal creating a multi-year partnership between Amazon and American Express. Part of the deal also paves the way for an enhanced data solution providing U.S.-based businesses with more information about their buying activity, so they can manage it more efficiently. Yet, some things stay the same with this deal, including the fact cardholders can use their card around the world.
This upgrade in their relationship is seen as a way to give small business owners more in terms of value and service.
"At American Express, we have been helping business owners grow for more than 50 years and we know that millions of them rely on Amazon. Amazon's global product selection and selling services help small businesses think big and run efficiently," said Glenda McNeal, President, Enterprise Strategic Partnerships at American Express.
"We're delighted to expand our partnership with Amazon by offering a new co-branded small business card, and by also harnessing the collective insights and expertise of our companies to deliver tangible value to our mutual customers who use Amazon's services," she added.
Not a new partnership
This new deal represents a deepening of the relationship between American Express and Amazon. In previous months American Express also rolled out an improved data feature via Amazon Business, Amazon's B2B e-commerce marketplace.
This upgrade provided U.S.-based businesses with a seamless way to manage their Amazon purchases if they are paid for with an American Express Corporate card or Corporate Purchasing card, while also giving them a way to access a suite of more advanced analytics.
More American Express in the news
This partnership came on the heels of the U.S. Supreme Court ruling in American Express's favor in a lawsuit about merchant fees. They found that their strategy of preventing retailers from encouraging their customers to use credit cards from other issuers, even if their fees are lower, does not represent an antitrust violation.