The content is accurate at the time of publication and is subject to change.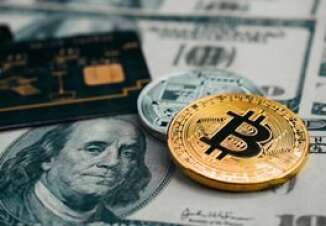 CRYPTO.com, a payments and cryptocurrency platform, is now offering three new cards - Icy White, Jade Green and Royal Indigo. These are Cryptocurrency-based credit cards. With them, people can get a wide range of perks and benefits, including up to 1.75% Crypto cash back, depending upon the card they decide to apply for.
With the Icy White card they get 1.75% back, while the Jade Green and Royal Indigo cards offer 1.5% back. Cardholders who get any of these cards also get full access to airport lounges when traveling due to a partnership with LoungeKey. Individuals with the Icy White card can bring a guest to the lounge for free.
These new cards are crafted of metal, and there is no annual or monthly fee for this card. These three new cards are in addition to the cards they already offer, which includes Obsidian Black, Midnight Blue and Ruby Steel.
"We're pleased to introduce our updated portfolio of MCO Visa Cards along with a full suite of services, including an exclusive cryptocurrency concierge service, MCO Private," said Kris Marszalek, Co-Founder and CEO of CRYPTO.com.
Crypto wallet cash back and benefits
Cardholders can also earn cash back with the Crypto Wallet Cashback program, letting them get up to 1% Crypto cashback rewards on everything they buy, and on exchanges of cryptocurrency via the MCO Wallet. These additional enhanced benefits are available for those who are taking part in the MCO Token lock-up program.
There are other benefits too. For instance, with the Icy White card they also get 0.8% Crypto wallet cash back and 20% Crypto cash back on referee transactions. While those with the Jade Green and Royal Indigo cards earn get 0.4% Crypto wallet cash back and 15% Crypto cash back on referee transactions.
Referral program and more
People who take part in the Platinum Referral Reward Program can receive a sign-up bonus totaling $10,000 per cardholder.
People with the MCO Visa Platinum Obsidian Black and Icy White card also get additional services via MCO Private, which includes help with digital asset custody services, Over-the-Counter (OTC) transactions and dedicated customer support. They also get access to a variety of industry events.
When using these cards along with the MCO Wallet App, people will be able to use their cryptocurrency at more than 40 million locations around the world that already take Visa.
In the past CRYPTO.com was known as Monaco. To get more information about these cards and additional services, check out this website.