The content is accurate at the time of publication and is subject to change.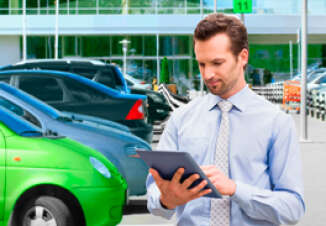 In January Park 'N Fly reported a data breach on its e-commerce website where customers place reservations for the airport parking service. The company has since confirmed that the breach has been contained, but some customers' credit card and personal data may have been compromised.
The company has strengthened the security behind online transactions and included PayPal as a payment option. They are also offering customers who have potentially been affected by the breach with access to free identity monitoring and identity protection services.
The hack
When the Atlanta-based company discovered the breach they hired third-party data forensics experts to evaluate it. The company discovered that some of the payment cards used between November 27, 2013 to December 24, 2014 to make reservations via their website may have been put at risk, including card number, cardholder's name and billing address, card expiration date, and CVV code.
Additional customer data may also have been stolen including passwords used on the website, telephone numbers and email addresses.
Beefing up payment systems and security
When the breach was detected Park 'N Fly enhanced security and added PayPal as a payment option. This allows customers to pay for their parking using either their PayPal account or a payment card on the PayPal page.
The company has advised their customers to watch for signs of fraudulent activity on the credit and debit cards used on its website, by reviewing their statements as soon as they arrive and monitoring their credit reports.
If you've been impacted
Affected customers are entitled to receive a free credit report from all three of the leading credit reporting companies--Equifax, Experian and TransUnion. Notices are being sent out via mail to people who may have been affected in the cyber assault.
Park 'N Fly is also offering free identity monitoring and identity protection services for a year to individuals whose cards may have been used during the time of the hack. Individuals who want more information, can call the toll-free customer helpline they have set up (855) 683-1165. The call center is open Monday through Saturday, 8:00 a.m. to 8:00 p.m. CST, or people can get more information on the website.