The content is accurate at the time of publication and is subject to change.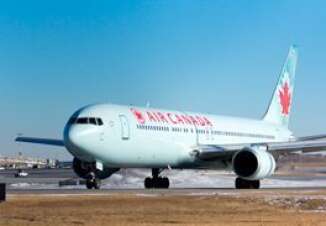 People booking flights with Air Canada can now use Masterpass to pay for their flights and vacations, whether using the carrier's website to buy airline tickets or heading over to their travel site to plan out and pay for their entire vacation. Masterpass is MasterCard's digital wallet and people can use it directly through these sites.
Air Canada flies to a large number of airports located throughout not only Canada, but the United States, as well. This integration of Masterpass is seen as a way to give consumers a faster way to pay for flights and vacations, while also ensuring security using the digital platform. "Shoppers are looking for a quick, safe purchase experience when shopping online," said Iain McLean, Senior Vice President, Canada Market Development at MasterCard.
"With Masterpass, travelers have fewer steps and forms to fill out, leaving them more time to plan a dream travel experience, he said."
How it works
When using Masterpass to make payments, the user's personal information is stored in the system, including their credit card information. They can load a MasterCard into the system, or load in cards from another payment network.
The system also stores their shipping information, so that when they make a purchase they no longer need to fill out the information in real time, because the system does it for them. When they are ready to check out they hit the Masterpass button and then sign into their account.
Adding Masterpass to their payment options is seen by Air Canada as a way to give their customers more flexibility. "Air Canada is committed to continually enhancing the entire travel experience, including making it as easy as possible for customers to make purchases from Air Canada and Air Canada Vacations.
Masterpass will save customers time by enabling them to speedily complete purchases online," said Duncan Bureau, Vice President, Global Sales at Air Canada.
People can use Masterpass at over 340,000 merchants when shopping online and via apps, and at over 6 million retailers located around 96 countries.
To get Masterpass by MasterCard for free or to find out more people can visit the website.