The content is accurate at the time of publication and is subject to change.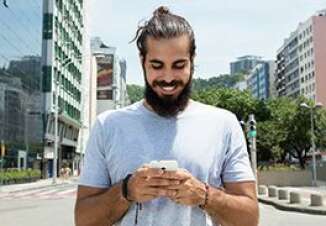 Last week, PayPal officially announced the upcoming launch of a new Venmo credit card. Synchrony Financial, that already has two co-branded credit cards with PayPal, is to come out as the issuing bank. The card is expected to become available for applying in the second half of 2020.
Let us remind you that Venmo is a free service of PayPal, Inc. specializing in providing money transfer services through their mobile app that combines a digital wallet and a social media feed. The main difference from any usual digital wallet is that a message for the recipient is added to each transaction and then is posted in the feed. In this way, Venmo creates a real network for communicating with friends and makes the process of transferring money more fun.
The new card is to become Venmo's first credit card. However, this is not a Venmo's first experience in banking products. Last year, the company teamed up with Mastercard to present their contactless debit card for shopping and cash withdrawals. This card is issued by The Bancorp Bank though.
"The next natural extension was to have a Venmo credit card," Darrell Esch, senior vice president of credit at PayPal, told CNBC. "This rounds out what was otherwise a gap with the debit card." Still, Esch decided to remain silent about the card's terms and features. All that is known from the company's press release is that cardholders "will receive real-time alerts and can interact in new ways including splitting and sharing purchases."