The content is accurate at the time of publication and is subject to change.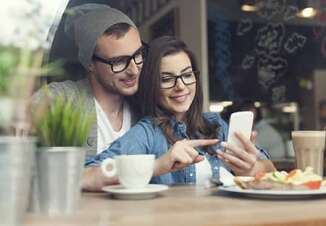 The first version of the new PayPal "super app" offers a combination of financial tools including direct deposit, bill pay, shopping tools, crypto capabilities and more. PayPal also announced its partnership with Synchrony Bank for PayPal Savings - the company's new high-yield savings account.
The new PayPal app is the company's attempt to create a single place for their customers to manage their bill payments, get paid up to two days earlier with the new Direct Deposit feature provided through one of PayPal's bank partners, earn rewards and manage gift cards, send and receive money, pay with QR codes for purchases and redeem rewards in-store, access and manage credit, Buy Now Pay Later services, buy, hold and sell crypto, and support charities. All these features could make PayPal more competitive among neobanks and digital banking apps.
PayPal's partnership with Synchrony Bank will result in a high-yield savings account with a 0.40% APY, which is much higher than the national average of 0.06% APY. Still, this APY is lower than digital banks like Chime, Varo, Ally, and others can offer on their savings account offers.
The new PayPal app includes a personalized dashboard of a customer's PayPal account, which among all the features has a new Sopping hub with shopping tools where PayPal is finally putting to good use its 2019 $4 billion Honey acquisition. Shopping tools will allow customers to discover exclusive deals, make purchases and earn rewards within the app.
In the upcoming quarters, PayPal plans to enhance and add new features to the app. Those include investment capabilities and more ways to pay with the app online and in-store.
The first version of the new PayPal app is available already. PayPal Savings and new shopping tools and rewards are planned to start rolling out to customers in the U.S. in the coming months.