The content is accurate at the time of publication and is subject to change.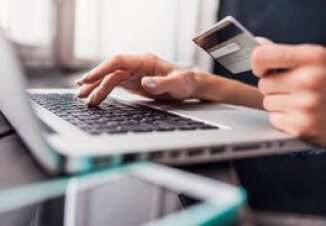 People take out personal loans for many reasons, and according to a new study by Discover, 68% said that taking out a loan made it possible for them to achieve their goals, whether they wanted to pay down debt, deal with medical bills or start a new business. In the Discover Personal Loans 2017 Survey 70% of respondents also said that applying for and then getting a personal loan helped them feel fiscally responsible.
Taking advantage of low-interest rates and getting the money quickly was among the top benefits of getting a personal loan. But other benefits also made getting a personal loan attractive, including fixed interest rates, fixed monthly payments, and no collateral needed for them to get the loan.
"Personal loans can be used in a number of different ways to help people save money and reach their financial goals. For example, more than half the people surveyed have less than $5,000 in savings to cover unexpected or emergency expenses," said Dan Matysik, vice president of Discover Personal Loans.
"A personal loan can be a smart financial tool to cover those costs," he said.
What are you going to do with that personal loan?
In the study, 38% of people said that in the past they had applied for and gotten a personal loan.
Why did they take out that loan? There were a variety of answers but paying down major expenses due to medical issues was the top reason for 26% of people. On the other hand, 22% of people paid down debt with lower interest rate personal loans, while 13% used the loans to start their own small business.
Its interest rates baby
There are lots of factors that go into deciding whether or not to get a personal loan, and for 43% of people finding out what their interest rate would look like was the most important piece of information they needed before making a decision and applying for a loan.
Among those who have already taken out a personal loan, knowing the interest rate was an essential piece of information when it came to helping them decide which lender to go with. This trend was the same in all generations of borrowers.
Yet there are other pieces of information that factored into people's decision-making process, with 16% wanting to know what the repayment terms were and 15% needed to know how much they would have to pay each month to pay the loan off.