The content is accurate at the time of publication and is subject to change.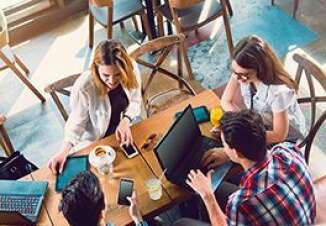 Stripe, a payments platform, is rolling out a new corporate credit card designed to provide internet-based businesses with a credit card that lets them earn rewards, forgo fees and streamline their spending. What kind of rewards do they earn? With the Stripe Corporate Card, they earn 2% back on their two top spending categories each and every month, whether that category is software, supplies or anything else.
Fees can be a lot for any business to absorb, but with the Stripe Corporate Card, there are no fees to deal with. The fees that typically go hand in hand with having a credit card are not in play with the Stripe credit card. For instance, cardholders do not pay an annual fee, nor do they pay foreign transaction fees when traveling abroad. What if their payment is late? Never fear there are no late fees and no card replacement fees. This fee-less model is available to all businesses no matter how many employees they have on their rolls.
The Stripe Corporate Credit Card is part of the Visa network, so it has global acceptance and includes a variety of visa based benefits.
The benefits and perks
With the Stripe Corporate Credit Card once businesses are approved they simply upload their branding information into the Stripe dashboard and their virtual card is available instantly. But they can also get an actual card within a few days.
Cardholders can also take advantage of built-in spending controls that come along with their account so they can streamline their spending. They can easily set spending limits via the dashboard, as well as set spending limits based on category, day or employee. They can also use the system to block purchases made in certain kinds of categories.
Cardholders can also see what they are spending and where they are making purchases in real time so that they no longer have to deal with expense related backlogs. They can also reconcile expenses in real-time. In order to check out their expenses, they simply log in to their Stripe dashboard.
Companies that use financial software, like Expensify and QuickBooks, can integrate the data into the software.