The content is accurate at the time of publication and is subject to change.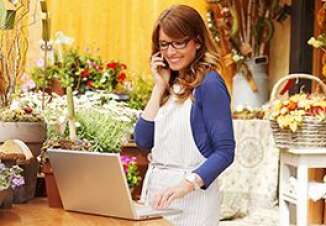 American Express has rolled out a new credit card for businesses. With the new American Express Blue Business Cash Card businesses earn 2% cashback on up $50,000 worth of purchases annually, and from that point on all purchases get them 1% back. There are no categories to wrangle with and the cashback is automatically credited toward their account.
There is no annual fee for this card, and cardholders can also take advantage of a 0% introductory APR for the first year they have their new card. The American Express Blue Business Cash Card also comes along with tools to help businesses manage cash flow and grow their business. "We know that three-quarters of small business owners experience unexpected business costs on a monthly basis, but less than a quarter of them feel fully prepared to deal with those unexpected costs," said E-Bai Koo, Executive Vice President, Global Commercial Services at American Express.
"We launched the Blue Business Cash Card to help alleviate some of the most common pain points of running a business so that business owners can concentrate on growing their business," he added.
Flexibility with credit card limits
Cash flow issues can be a very real problem for businesses. How bad is it? According to the Blue Business Cash Survey from American Express If given the choice between skipping cash flow issues, and doing something else most opted to do something else even if it would be inconvenient. For instance, 51% of small business owners would rather organize junk drawers, 36% would rather take a time out from logging into their social media accounts, and 35% would give up their smartphone.
Cash flow can be connected to buying big-ticket items or paying for certain services, and to help them out businesses with the American Express Blue Business Cash Card can go beyond their credit limit, without having to pay a fee. When their bill comes due they must pay the amount that is over their credit limit right away.
Do they earn rewards on the overage? The answer is yes.
Individuals who are looking to learn more about this card can visit the website.