The content is accurate at the time of publication and is subject to change.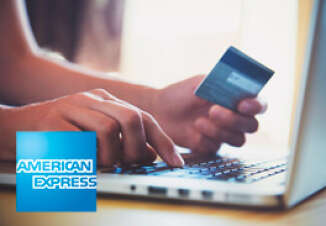 The Blue Business Plus Credit Card is the newest release from American Express OPEN, offering double points on cardholder's first spend of $50,000 each and every year, no matter what they buy. This card was designed with entrepreneurs in mind and comes along with a variety of tools geared toward small businesses, including the ability to go over their credit limit and still earn points.
This card is seen by American Express as a way to help business owners reach their goals, and make their business lives easier. "In the U.S. 70 percent of small businesses generate less than $1 million in annual revenues. For them, every minute counts and access to money to help fulfill big orders or make capital purchases is critical," said Audrey Hendley, senior vice president, global products, American Express Global Commercial Payments.
"Blue Business Plus is the only no-annual-fee small business credit card from a major issuer that offers 2X points with no category restrictions, so small business owners can be confident they are making the smart choice for their business," she said.
Earning and redeeming
With the Blue Business Plus Credit Card entrepreneurs earn double points on up to $50,000 annually and one point per dollar from then on. They do not have to wrangle with category restrictions and there is no annual fee with this card.
When it's time to redeem point's cardholders can cash them in for travel, gift cards, merchandise, or they can get statement credits. When it comes to travel, points can be transferred to an airline or hotel that is taking part in their loyalty program.
There is no annual fee for this card.
Tools for business owners
A third of small business owners taking part in the 2017 American Express OPEN survey indicated that cash flow was a source of worry for them over the coming six months. In keeping with this theme, American Express has included some tools in this cards package to assist with cash flow issues.
Cardholders get a 0% introductory APR that applies to both purchases and balance transfers, for a period that can extend for up to 15 months. After that point, they get an APR that falls in the 11.99% – 19.99% range.
American Express has also included the ability for cardholders to exceed their credit limit on certain kinds of purchases – and earn points on the amount they go over. This tool gives them the ability to access more funds without having to worry about fees or reaching out to their banker. How much they can go over varies from business to business.
The amount carried over is then rolled into their monthly minimum payment. People can get more information about this card on the website.