The content is accurate at the time of publication and is subject to change.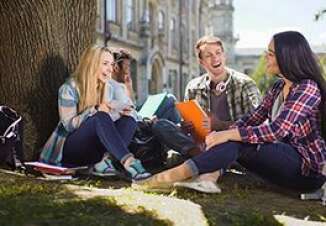 Chase has rolled out a new credit card specifically designed for students. The Chase Freedom Student Credit Card was officially launched on June 9, 2019, and like other cards, it comes with reward earning opportunities and a variety of benefits. For instance, new cardholders can earn 5,000 bonus points. How? It's pretty easy all they have to do is make a purchase within 90 days of getting their card. The 5000 points can be redeemed for $50 in cash back.
This card is designed to help students develop a credit history. While it is available to students they cannot apply for it online, instead, they have to head over to a Chase branch to fill out the application in person. The reasoning behind this is simple. Chase wants to give students the personal touch and have a talk with them and their parents.
Earning rewards and more
Students with this credit card earn 1% cash back on every purchase they make whether they are buying school books, paying for school expenses or buying a latte.
When it's time for them to redeem their rewards they can also use them to book travel via Chase Ultimate Rewards, but they can also redeem their rewards for gift cards for shopping, eating out and other things.
Is there an annual fee for this card? The answer is no. Students looking to build credit will be happy to know that Chase will be reporting to the top three credit bureaus - Equifax, Experian, and TransUnion. But they can also keep track of their own credit score via Chase's Credit Journey.
Chase's Credit Journey is a website that was specifically created by Chase to help people track their credit.
Earning for paying on time
Cardholders get a $20 Good Standing Reward credit every year as long as they keep their account in good standing. They can get this credit for the first five years they have the card.
They can also get an automatic credit limit increase. How? All they need to do is make five on-time payments. These payments must happen within the first 10 months of getting their new card.
When it's time some cardholders may also be able to trade in their Chase Freedom Student Credit Card for other Chase credit cards, including the Chase Freedom Credit Card and the Chase Freedom Unlimited, as long as they have the right credit score when they graduate.