The content is accurate at the time of publication and is subject to change.
Citi Rewards+℠ Card offer has expired
This content is not provided by Citi. Any opinions, analyses, reviews or recommendations expressed here are those of the author's alone, and have not been reviewed, approved or otherwise endorsed by the Citi.
The information for the Citi Rewards+® Card offer may be out-of-date. The current card details are the following:
Earn 20,000 bonus points after you spend $1,500 in purchases with your card within 3 months of account opening; redeemable for $200 in gift cards at thankyou.com
Plus, for a limited time, earn 5 ThankYou® Points per $1 spent on hotel, car rentals and attractions booked on the Citi Travel℠ portal through June 30, 2024.
Earn 2X ThankYou® Points at Supermarkets and Gas Stations for the first $6,000 per year and then 1X Points thereafter. Plus, earn 1X ThankYou® Points on All Other Purchases.
The Citi Rewards+® Card - the only credit card that automatically rounds up to the nearest 10 points on every purchase - with no cap.
Redeem ThankYou® Points for gift cards, travel rewards, shop with points and moreµ $comm_177= "yes"; ?>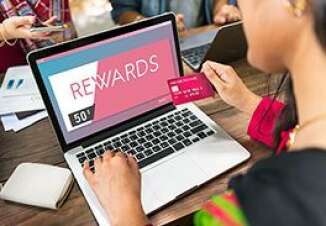 Citi, a Credit-Land.com advertising partner, is launching the new Citi Rewards+® Card this month offering double points when pulling up to the gas station or shopping for groceries, while all other purchases offer one point per dollar spent. That said this card also comes along with an additional benefit - reward earnings are rounded up to the nearest 10 points. What does this feature mean for cardholders? They earn more points, for instance when they buy a cup a tea or a soda for $2 they get 10 ThankYou reward points.
Cardholders also get 10% points back on the first 100,000 points they rack up during the year. The Citi Rewards+® Card will be available starting January 10th. "We're excited to introduce a new card that truly turns everyday purchases into something bigger," said Chris Fred, Head of Proprietary Products, Citi Cards. "The unique and simple rewards structure is a game changer in rewarding customers for day-to-day purchases with its exclusive points round up and points back offering."
Get some bonus points too
Is there a bonus with the Citi Rewards+® Card? Yes, there is, with this card people earn 20,000 ThankYou points once they spend $1,500 during the first 90 days they have the card. This card also comes along with additional benefits including getting access to a variety of presale event tickets and VIP experiences during the year via Citi Private Pass.
There is no annual fee for this card.
Redeeming Points
With the card, people earn double points on gas and groceries on the first $6,000 they spend, from that point on they earn one point per dollar. When cardholders want to redeem their points they can cash them in for travel rewards, gift cards, cash rewards or statement credits.
They can also use their points to make purchases via Shop with Points partners, which include Amazon.com, Expedia.com, and LiveNation.com. They can also get a statement credit at BestBuy.com.
To get more information about this card people can check out the website after January 10th when the card is officially launched.