The content is accurate at the time of publication and is subject to change.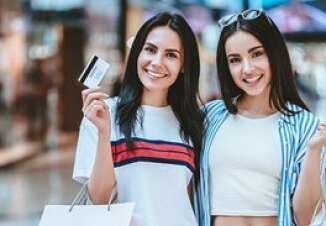 Capital One has launched an upgraded version of their Savor card, giving cardholders more rewards when eating out or having fun. With this card, they earn 4% cashback when eating out, whether that means hitting a four-star restaurant, fast food joint, cafe or coffee shop. But they also get 4% back when going to movies, concerts, amusement parks and other fun activities. When grocery store shopping, they earn 3% cashback, and all other purchases earn 1% back.
Is there a bonus for new cardholders with this latest version of the Capital One® Savor® Cash Rewards Credit Card? Yes, new cardholders earn a one-time $300 bonus once they spend $3,000 during the first three months they have their card.
This latest version of the Savor credit card is seen as a way to give cardholders more when out and about. "Capital One is introducing the new Savor card, with unlimited 4% cash back on dining and entertainment, which now makes it the ultimate card for dining out and going out. We know it's important to our customers to enjoy memorable meals and moments with family and friends, so we aimed to make an already great product more rewarding," said Lauren Liss, vice president of U.S. cards at Capital One.
"Savor rewards you when you're enjoying a favorite meal at a local restaurant or takeout at home. And whether you're heading to a concert with friends, or the movies with your kids, the new Savor card helps make these experiences more rewarding with 4% cash back on dining and entertainment," she said.
The details
Cardholders earn unlimited cash back with this card, and there is no minimum amount when it comes to redeeming rewards. They also get access to a variety of premium experiences in dining and entertainment, as well as other areas.
There are no foreign transaction fees to wrangle with when traveling abroad and using this card to make purchases. Also, there are other perks and benefits that come along with this card, including:
Complimentary Concierge Service

Extended Warranty

24-hour Travel Assistance Services

Travel Accident Insurance
The annual fee for the card is $95 annually.
The SavorOne® card is also available
Capital One is also launching the no-fee Capital One SavorOne Cash Rewards Credit Card, which gives people 3% cashback when eating out and paying for entertainment-related purchases, as well as on popular streaming services and at grocery stores. Plus, cardholders earn 1% on all other purchases.
When they spend $500 on purchases within the first 3 months, they earn a one-time $200 cash bonus.
And cardholders earn unlimited cash back with this card as well.