The content is accurate at the time of publication and is subject to change.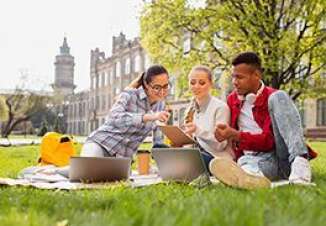 When people hear or read the name Sallie Mae more than likely they think about student loans because the company has been in that industry for years, but now they are looking to expand their reach and moving into the credit card business. This new direction includes rolling out three new credit cards that will be on the Mastercard network. The new cards have catchy names like Accelerate, Evolve and Ignite, and each one offers something different to consumers. The new cards are expected to be launched during the summer months.
Accelerate, Evolve and Ignite
The Sallie Mae Accelerate credit card was designed to provide consumers with a way to earn a bonus when they pay down their student loan. When it comes to cash back cardholders will be able to earn 1.25% back on day to day spends. When they use their rewards to pay their student loan they will also get a 25% bonus. People who use their card to pay their cellphone bill every month will get cell phone protection providing up to $600 per claim. They also get access to their FICO score for free. There is no annual fee for this card and cardholders will be able to take advantage of 0% interest for an introductory period.
Then there is the Sallie Mae Ignite Credit card designed specifically to help students establish their credit and earn bonus rewards when they exhibit fiscal responsibility. With this card, they earn 1% cash back, and a 25% bonus on their cash back rewards once they make half a dozen consecutive on-time payments. Here too there is no annual fee and cardholders get cellphone protection when using their card to pay their bill. Also, their fico score is free, and the 0% introductory offer is also a part of this cards package.
Last but not least is the Sallie Mae Evolve Credit card that gives cardholders extra cash back on their top spending categories month in and month out. Cardholders earn 1.25% cash back on purchases and get a 25% bonus on cash back rewards earned from two of their top purchase categories on a monthly basis. Is there an annual fee for this card? The answer is no, and as is the case with the other cards the Evolve card also comes with a 0% introductory offer, cellphone protection and access to their fico score for free.
Still in the student loan business
Sallie Mae will still be business as usual when it comes to student loans. While they are re-branding they will keep providing people with private student loans for both undergraduate and graduate degrees, as well as offering consumers personal loans, and other banking products.
People can head over to the website to get more information or sign up on the wait list Sallie Mae has set up for these cards.