The content is accurate at the time of publication and is subject to change.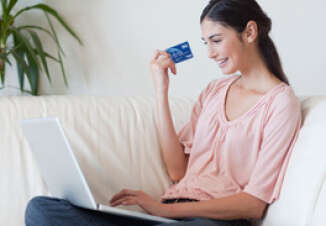 Navy Federal Credit Union is upping their rewards program for their Go Rewards credit card, with cardholders now earning triple points when eating out, double points at the pump, and one point for all other purchases. They have also taken limits off the table when it comes to earning rewards.
"We've seen increased activity in the restaurant and travel categories, so it was an easy choice to award three times the points at restaurants and two times the points on gas with no points cap." said Randy Hopper, vice president of credit cards at Navy Federal.
The Upgrades
While there is no limit on how many points people can earn, they do expire after four years. If people want to see how many points they are earning and how many they need to redeem for something, they can now use Navy Federal's new points calculator.
With the Navy Federal credit cards there are no annual fees, and there are no foreign transaction fees either. Along with the increased points, people who already have the Go Rewards card can also apply for a new Visa Signature one. With their current cards they can also choose which network they want to be part of – Visa or MasterCard.
Navy Federal is in the process of moving cardholders into the new tiered Go Rewards program. If cardholders want to get more information about the changes they can call them directly at their 24/7 call center. The number is 888-842-6328.
More Ways to Earn
When people use their card to shop at Navy Federals Member Mall they gets access to more earning power and extras. For each dollar spent they can earn up to 15 points, which equals 1.5% cash back. They also get access to special offers, deals during the week, and some retailers that offer members free shipping.
Navy Federal Credit Union currently has 5.9 million members, along with 276 branches and combined assets totaling $72 billion. It is a credit union that specifically provides services to Department of Defense and Coast Guard personal, which includes active duty, contractor personnel, and civilian employees, along with their families.