The content is accurate at the time of publication and is subject to change.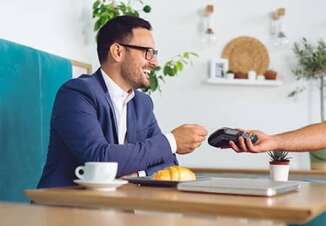 The Venmo Credit Card is a simple cash back credit card that now allows cardholders to double up their rewards with a special bonus offer.
The Venmo Credit Card was launched in 2020. It is a Visa card issued by Synchrony Bank. The card offers cash back with a dynamic earning structure. Cardholders earn 3% cash back on their eligible top spend category, 2% back on the next, and 1% on the rest of their purchases.
The current promo offer allows cardholders to earn double the usual cash back: 6% cash back in the top spend category, 4% on the next, and 2% on all other purchases. This offer will be active through December 31, 2021. Those who want to take advantage of the offer should apply before July 31, 2021.
Eligible categories that can earn maximum cash back are grocery, bills and utilities, health and beauty, gas, entertainment, dining and nightlife, transportation, and travel. The categories are quite common but still include some rare ones, like utilities and health.
The Venmo Credit Card is a mobile-first credit card that offers features such as real-time activity tracking, splitting and sharing purchases, managing cash back and payments via the app, and shopping online without a physical credit card.
If you've been considering the card, now is a good time to apply. The double cash back rates won't last forever, and you have only till July 31, 2021, to apply for the card to grab this generous offer.