The content is accurate at the time of publication and is subject to change.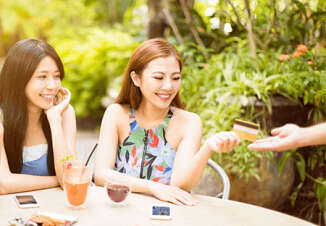 This Monday, October 5, 2020, Venmo introduced its first credit card - the Venmo Credit Card. Plans for the card launch were announced last year, and now select Venmo users can apply for the new offer.
The new Venmo Credit Card comes with unique features and offers access to all Venmo features users already know and use. Issued by Synchrony and backed up by Visa, the card allows users to split payments, receive cash back rewards, track and manage finances, and enjoy Visa benefits.
First of all, the Venmo Credit Card offers a unique rewards experience. The card's intelligent rewards system allows users to always earn maximum cash back on the top spend category - 3% cash back. The second highest spend category will earn 2% cash back, and all other purchases will earn 1% cash back. There are eight spending categories where users can earn increased cash back: grocery, bills and utilities, health and beauty, gas, entertainment, dining and nightlife, transportation, and travel.
There is no need to activate or track spending. All spending activity is automatically tracked and analyzed in the Venmo app, and the algorithm will award 3% and 2% rewards accordingly.
The new Venmo Credit Card also comes with a custom design for every user. Each card has a user's unique QR code on the front. The users can scan this code to activate their card and friends can also scan it to split or send payments from the Venmo app.
The card has no annual fee and no foreign transaction fees. Newly approved cardholders can get access to their virtual card before their physical card arrives to start shopping right away.
While the Venmo Credit Card is now available to a small percentage of users with the latest version of the Venmo app, it's expected to become available to more Venmo users in the coming months.