The content is accurate at the time of publication and is subject to change.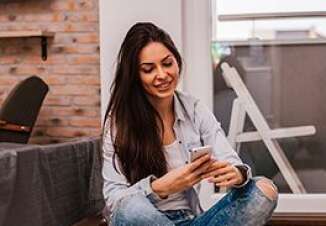 Visa has teamed up with Yelp to provide small and medium-sized businesses with a $50 credit toward ads on Yelp every month when they use their Visa business credit card or debit card. Businesses who want to take them up on this offer simply enroll in the program and then spend at least $150 on Yelp ads. At this point, they are eligible to get another $50 to use on the website.
Since this is a monthly offer if cardholders use this offer all year long they will rack up a total of $600 in credits that can be used to get the word out about their business. "Small businesses are at the center of our local communities and global economies and we are delighted to work with Yelp to offer this benefit to U.S. Visa Business cardholders that will help increase their reach online," said David Simon, global head of small and medium enterprises, Visa Business Solutions, Visa.
"We are committed to helping businesses thrive and expand their purchasing power through Visa's fast, convenient and secure digital payment options," he added.
Getting signed up
Small and medium-sized businesses that want to take advantage of this offer can enroll on the Yelp website using the "VISAEXTRA50" promo code. This offer is open to both new and already existing Yelp customers.
Once they key in the promo code they simply use their Visa Business credit or debit card to buy their advertising and spend at least $150. At that point, they will be eligible for the additional $50 credit.
If businesses decide to cancel their advertising campaign on Yelp, the unused part of their bonus will be canceled as well.
The partnership
This partnership was designed to help small businesses bring on more customers, and according to the Visa Small Business Outlook (Winter 2019), this is a major issue for 39% of small and medium businesses.
Both companies are excited about their partnership. "Hundreds of thousands of small businesses advertise on Yelp annually to amplify their online presence and increase opportunities to connect with potential customers," said Chad Richard senior vice president, business and corporate development, Yelp. "Small business owners are constantly looking to grow their customer base and we are excited to team up with Visa to help small businesses thrive."
To get more information about getting the Yelp credit cardholders can check out the website.