The content is accurate at the time of publication and is subject to change.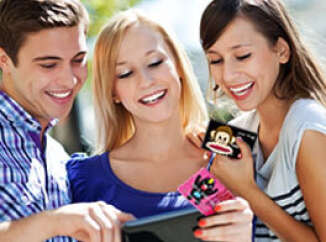 Teenagers have a new crowd of characters competing for space in their wallets. Parents looking for a prepaid card for their teen can get them one with their favorite character.
Warner Bros. has partnered with MYPLASH to offer prepaid cards featuring designs from popular television shows like Gossip Girl as well as cartoon characters like Batman and the whole Looney Tunes crew.
Prepaid cards are increasingly popular with parents who want to give their kids access to money when they are away from home, but are reluctant to give them cash for security or other reasons. A prepaid card allows one to load a specific amount of money on the card each week or month and monitor spending. This makes it easy to keep track of expenses and talk about budgeting with kids giving them a head start on healthy financial habits.
MYPLASH, a mashup of the phrase "my plastic cash," makes prepaid products especially for young people and already offers a host of teen-friendly designs. Cards feature the ubiquitous Paul Frank monkey, Emily the Strange, and the Vampire Diaries—and customers can upload their own photos to create their own uniquely designed cards, as well.
New cast of characters
There are over a hundred different prepaid card designs available from MYPLASH, including the new Warner Bros. offerings. Some of the new characters teens can choose are:
Batman

Bugs Bunny

Daffy Duck

Elmer Fudd

Gossip Girl

Green Lantern

Porky Pig

Marvin the Martian

Speedy Gonzalez

Supergirl

Sylvester the Cat

Tasmanian Devil

Thundercats

Tweety Bird

Yosemite Sam
The fees for the card depend on how much money is loaded each month. If customers put less than $500 on the card per month, the monthly fee is $3.95. Cards that have over $500 a month loaded onto them, will incur a fee of $1.95 per month.
Avoiding fees
No matter which monthly fee option you pay, MYPLASH cards charge $1.50 for ATM withdrawals, $2.95 to reload the card, and 75 cents to check the card balance at an ATM.
There are ways to avoid all these fees. Instead of using an ATM to get cash, customers can get cash back in the store when making a purchase. Loading the card is free if done by direct deposit or bank transfer, rather than using Green Dot Money Pak, the MasterCard rePower network, or via debit or credit card. And balances can be checked online for free, or one can activate mobile alerts and get the updated balance via text or email after every purchase.