The content is accurate at the time of publication and is subject to change.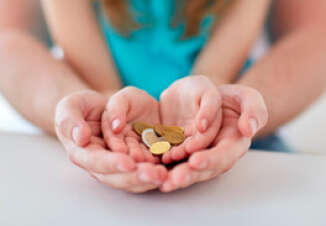 Wells Fargo is rolling out their Go Far Rewards program, giving people the ability to apply their rewards to a variety of financial products, ranging from paying down loans to getting a credit in their checking or savings account. They will also be able to pool rewards with others, as well as use them for travel and merchandise. The program is open to people who have a rewards based credit card with the lender.
This rewards program builds upon last year's announcement that their customers could redeem rewards at the ATM. It was created to provide cardholders with more flexibility when cashing in their rewards.
"Customers use their credit cards to pay for ordinary things they do every day, and we want the rewards they earn from doing that to feel extraordinary," said Beverly Anderson, head of Consumer Financial Services for Wells Fargo. "With an emphasis on the flexibility and accessibility our customers told us they want, we spent the past few years updating our rewards program so significantly we felt it deserved a new name."
Pay off your loan, give to charities and more with rewards
People can not only access their rewards via ATM, they can get have them added to their checking or savings account. And if they have a loan with Wells Fargo use them to pay it down. What kind of loans? It covers a variety of qualifying Wells Fargo lines or loans, include mortgage, home equity, credit card, personal and auto loans.
Rewards can also be pooled with rewards from other customers, whether that's family, friends or neighbors to reach a certain goal. They can also give your points to that special someone, but they must also be a Wells Fargo customer.
If people are feeling charitable, they can also use their rewards to buy a "CharityChoice" gift card, letting them make a donation to the charity of their choice through Go Far Rewards.
People can also go the old school route and use their rewards to get an airline seat or a hotel reservation or to buy something they want.
The company have offices in 36 countries, and have 8,700 locations, along with 13,000 ATMs.