The content is accurate at the time of publication and is subject to change.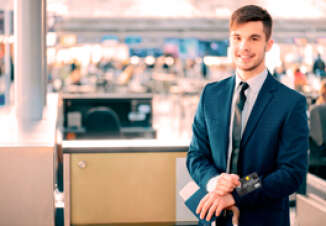 Peer United has launched a new card designed just for doctors, surgeons and other healthcare professionals. The Business Everything Card offers rewards and discounts for everyday spending, as well as business expenses.
This new business card is part of the MasterCard World Elite family. It offers benefits and discounts that can be used when traveling, paying for a conference or taking the family out for the night. The card is available to healthcare providers in the U.S., but they have plans to expand into other countries in the future.
Peer Benefits
The Peers Rewards program comes with the card, letting people access deals and offers from over 5,000 brands including Hertz, Orbitz and Costco. The Doctors Club credit card program was designed by doctors for doctors.
Cardholders can also take advantage of discounts on continuing education classes, travel, insurance, business services and equipment, supplies, technology and services for their practice.
Elite travel
The Business Everything Card comes with MasterCard World Elite status meaning that cardholders can access all the rewards that come with membership. The travel benefits include access to your own travel advisor, who can help plan a vacation or a business trip, but it also comes with:
• Access to its Luxury Hotels & Resorts portfolio, as well as free breakfast for two every day.
• Upgrades with certain airlines, as well as discounts
• Elite status with partner car rental companies
• Entree into the World Elite Cruise and Vacations programs
• Special travel offers based upon members preferences
Peer United provides programs and cards for professionals of all kinds, which cater to their needs, whether they are teachers, accountants or doctors. This new card is seen as a way to meet the needs of health care professionals as well as expand the brand's reach.
"We are very excited to work with MasterCard as we strive toward our vision of offering the best products and services to the noblest of the professions, a backbone of human civilization.
Based on the success of this program, we will be introducing a new credit card for lawyers, designed by lawyers, in the very near future," stated Dr. Kianor Shah, CEO of Peer Brands.